Insurance solutions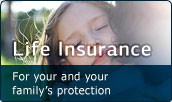 If you need more information feel free to contact us:
Landline: 210 61 20 041-42
Mobile: 6942 20 33 13

Legal Protection
The insurance coverage of the legal protection results in the customer "buying" a specialized team of lawyers who can represent him in any case he needs them.
They will go through the processes needed so that their client's interest is served and at the same time they will make him feel that he wisely chose the contract he did, so that he is not dependant every time on a friend or family lawyer, who might not be the suitable one for his case.
Moreover, in this way he avoids any complications that derive from such a relationship, because if things do not end up well for the client, there may be a problem in his relationship with his family or friend lawyer.
In any case, the decision lies upon each one.
Our latest news
Car invoicing through internet
We can offer you more and better solutions than those advertised for automobile insurance policies by using the internet.
-read more
Nice holidays!
We would like to inform you that our office will be closed during 10-20 of August. We wish to all of you to have nice nice vacations with relaxation and...safety!
-read more