Insurance solutions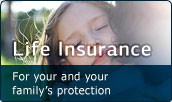 If you need more information feel free to contact us:
Landline: 210 61 20 041-42
Mobile: 6942 20 33 13

Public Liability
How many times has someone accused us of damaging them or provoked injuries or physical damage or even death (the inheritors) or damaged their assets?
For all those instances, the articles 914-923 of the Civil Code state the reasons for which we are held accountable. So, for every malevolent, insincere, unjust, craven and malicious behavior coming from a third party, the public liability insurance contracts (depending on every case) protect us and reimburse the third party if proven that we are held accountable for an unfortunate event. Let alone, in the case where we are truly held accountable towards another person, whether it concerns his physical health, his assets or even his pets.
In general, public liability and the way it is covered through the insurance contracts, is the reflection of our thoughts and acts through our way in life.
When we have provided for the coverage of our mistakes, volitional or inadvertent, that can provoke any damage towards a third party, we can plan our future more easily, lead our life and sleep well.
But what are we talking about? We are Greeks…like we need all of these!!!
Our latest news
Car invoicing through internet
We can offer you more and better solutions than those advertised for automobile insurance policies by using the internet.
-read more
Nice holidays!
We would like to inform you that our office will be closed during 10-20 of August. We wish to all of you to have nice nice vacations with relaxation and...safety!
-read more