Insurance solutions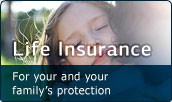 If you need more information feel free to contact us:
Landline: 210 61 20 041-42
Mobile: 6942 20 33 13

Corporate
Historically, the necessity of insuring a company has been stressed, especially when once in a while a damage comes up, like the one that a big industrial site in Attica experienced (September 2009, total damage up to 20,000,000 €). Is there a rational entrepreneur who wouldn't want to protect his company from risks, even when his company is just a building with offices?
Just to remind once more that an insurance can never be expensive when one compares the insured capital and the benefits to the premium. So, office buildings, small and big industrial units, all types of shops and professional venues in general, can be secured even in the case of revenues loss if that is believed to be necessary.
What is needed, is an entrepreneur to willingly work on the professional essence of insurance, which means that he should decide to turn to a professional intervener and especially to someone who has the status of a broker.
Our latest news
Car invoicing through internet
We can offer you more and better solutions than those advertised for automobile insurance policies by using the internet.
-read more
Nice holidays!
We would like to inform you that our office will be closed during 10-20 of August. We wish to all of you to have nice nice vacations with relaxation and...safety!
-read more