Insurance solutions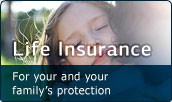 If you need more information feel free to contact us:
Landline: 210 61 20 041-42
Mobile: 6942 20 33 13

Car
The imperative assurance of our liability in case of provoking body damage (injuries or death) or physical damage (asset of third party) is of primary concern of our public liability towards third parties.
There are bad moments, carelessness, unluckiness, stress, thousands of thoughts that can be proven unfortunate. As a consequence and just because we do not want to depend on risks, we know why it would be wise not to let our car uninsured.
If the above mentioned prove the need to take care of yourself and we stress this need, then you understand that we are one of the best choices to help you bring this process to an end.
Our latest news
Car invoicing through internet
We can offer you more and better solutions than those advertised for automobile insurance policies by using the internet.
-read more
Nice holidays!
We would like to inform you that our office will be closed during 10-20 of August. We wish to all of you to have nice nice vacations with relaxation and...safety!
-read more