Insurance solutions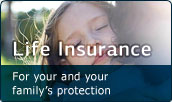 If you need more information feel free to contact us:
Landline: 210 61 20 041-42
Mobile: 6942 20 33 13
A few things about us
If you want a European mentality handling of private insurance and as a consequence a partner who responds to this philosophy as well as serves your interest, then you can come to us.
We already acquire the typical qualifications and assets, like perennial work occupation, knowledge, experience and quality (as insurance brokers). You meet us to discover how we put these into practice.
We are not the only ones specializing in all these but we form part of the minority. If we put you into doubt and questioning, then visit our office so that we can make things clear and give you the chance to learn some things from us.
Our latest news
Car invoicing through internet
We can offer you more and better solutions than those advertised for automobile insurance policies by using the internet.
-read more
Nice holidays!
We would like to inform you that our office will be closed during 10-20 of August. We wish to all of you to have nice nice vacations with relaxation and...safety!
-read more