Insurance solutions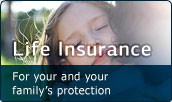 If you need more information feel free to contact us:
Landline: 210 61 20 041-42
Mobile: 6942 20 33 13

Become a partner
Things are a little bit difficult. It is like we want partners but at the same time we do not. Here is why.
How many interveners are willing to work for a broker, adopting the professionalism that this position requires?
Probably few. But even if this is the case...
Will the partner have the patience to "educate" the customer, teaching him the basic principles of insurance and the insurance philosophy?
Will he have the adequate knowledge so that he can explain things correctly to the customer?
Will he deliver sales correctly or will he provide the customer with solutions that he knows from the start they are not to the customer's interest, even if they seem financially satisfying?
Will he adopt ways of collecting the premiums which will not bring the broker in difficult position towards the insurance companies as far as the financial engagements of the former towards the latter are concerned?
So, is there a difference when in Greece there are approximately 15,000 insurance consultants, 8,000 insurance agents and almost 150 insurance brokers (65 registered at the HIBA) (2008 data)?
The above mentioned and many more are probably discouraging for an insurance agent, but not for a professional.
Our latest news
Car invoicing through internet
We can offer you more and better solutions than those advertised for automobile insurance policies by using the internet.
-read more
Nice holidays!
We would like to inform you that our office will be closed during 10-20 of August. We wish to all of you to have nice nice vacations with relaxation and...safety!
-read more